We have many people involved with this ministry from prayer partners, to directors, to bloggers, to everything else a ministry needs to function. We love the heart these people have for this ministry.
Nina Roesner, Executive Director
Nina Roesner is the executive director of Greater Impact Ministries, Inc., a Christian training organization. Nina has more than 20 years in the communications and training industry and has coached executives, managers, individuals, wives, church staffs, and pastors around the country. As a professional speaker for women's groups and the developer of Daughters of Sarah and The RESPECT Dare (Thomas Nelson, 2012), she has seen hundreds of marriages positively impacted by the understanding and application of the biblical concept of respect. Nina writes consistently about family life and our identity in Christ on her blog. She has been married to her husband, Jim, since 1991, and together they are privileged to be raising and homeschooling three children.
Debbie Hitchcock, Operations Director
Debbie Hitchco
ck is the Operations Director of Greater Impact Ministries, Inc. and co-facilitates Daughters of Sarah with Nina. She believes that God has intricately woven all her life experiences together for this ministry and God used Daughters of Sarah to help her realize His plan. After thirteen years of Human Resources experience with companies such as General Electric and American Hospital Supply Corporation, Debbie decided to start her own training and consulting firm. Her experience in management development and training combined with her over 30 years of marriage to her husband, Dave, provide a unique blend for Greater Impact. Debbie's experience in raising four children led to the development of Generations Live!, a biblically based program for parents of Tweens, Teens, and Twenty-somethings, that is offered by Greater Impact. She also blogs for the ministry.
Bonnie Hauer, Communications / Prayer Team Director
Bonnie is the Communications/Prayer Team Director.  She responds to email inquiries regarding the ministry and manages our website updates and eCourses.  Bonnie also communicates prayer requests to our fantastic Prayer Team of committed prayer warriors.  She has a heart for women and has appreciated the effect the ministry has had in her own marriage of 40 years and in her walk with Jesus Christ. Bonnie has 3 adult children and 4 grandchildren. She enjoys serving in her local church with her husband Doug.
Sandi Winnen,  eCourse Mentor / Online Community Manager
Sandi is our online lead mentor for the Respect Dare eCourse and Debbie's assistant in With All Due Respect eCourse.  She offers daily encouragement to all the women in the courses, feedback when asked and gentle accountability.  She cares deeply about saving marriages as her first marriage ended in divorce.  She is now remarried to her first husband and is committed to working with women to help strengthen God honoring marriages and families.  Sandi loves serving in her church and is a full-time emergency room nurse.  She and her husband have 3 grown sons.
Stefanie Price, Projects Whiz
Stefanie, as our Projects Whiz, coordinates the logistics of our events, most notably, our Titus 2 Leadership Boot Camp.  She also does a fine job of keeping the Leadership Team on top of their tasks lists. She is married to Phil and they both agree that their marriage was saved by her attending a Daughters of Sarah course.  Stefanie and Phil have 2 adult children and 7 grandchildren. When she's not assisting the Leadership Team, or is with her family, or working her other part time job, Stefanie leads  leads Daughters of Sarah, The Respect Dare, and With All Due Respect in her local church. Whew!
Kate Bittner, Creative Super Hero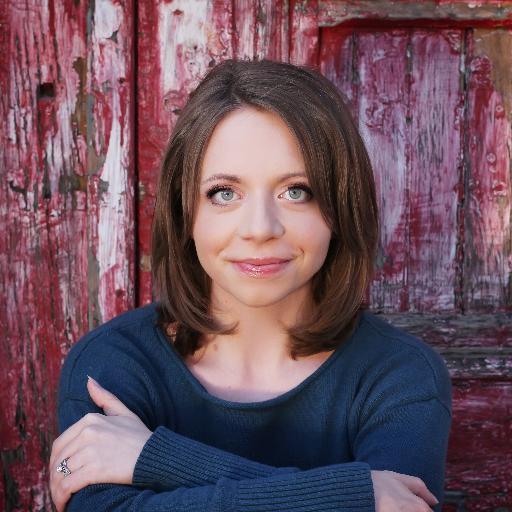 Why do you do what you do? There is a mission to encourage one another to find purpose in the work we do. Purpose that directly affects our lives and the lives of the ones we love. I became a designer when I realized my ability could help others fulfill their passion. My WHY? A God-given pursuit to find people who believe what I believe and work with them to create a vision. I use words and pictures and graphics that speak to their WHY so they can find others who believe what they believe.  Let's create something together.
Jennifer McKinney, Social Media Ninja
Jennifer serves alongside her husband, Jason, in planting a new church in downtown Cincinnati. As a minister's wife since 2002, she has had first-hand experience with the joys and frustrations that go along with that role. During a particular rough patch in her marriage, God led her to the book The Respect Dare. Not only did that course strengthen her relationship with God and her husband, it also led her to be called to serve with Greater Impact. Jen is our social media ninja, managing the social media sites for the ministry. She homeschools her two children, allowing the whole family to be involved in ministry together.  Formerly a middle-school science teacher, she now teaches biology at a local homeschool Co-op. Jen's greatest passions are Christ, her family, missions, the great outdoors, coffee, and books.
Eileen Herzog, Administrative Wizard
Eileen is a retired CPA, who specializes in managing and teaching Fortune 500 companies the best practices use of proprietary corporate tax software. Give her any task and she will end up building a spreadsheet for it. Ask her to analyze any part of a project and she will download the data, restructure it, create the spreadsheet and answer your request. Sound boring? Eileen's gift to Greater Impact Ministries is to be available and figure out how best to organize the data so the creative minds of the rest of the team can focus on their part. Eileen has been married to Jim for 48 years, has 2 children and twin granddaughters. She is an avid crafter in her spare time. She heads up a ministry that supports a Foster Care Outreach organization which fits perfectly with her God-given passion to help children in need.
Jennifer Adams, Finance Guru
Drew Hitchcock, Internet Technology
Board of Directors for Greater Impact Ministries
Jim Roesner, Chairman
David Hitchcock
Dale Robertson
Debbie Hitchcock
Nina Roesner